In remembrance of Biji Surinder Kaur
On March 10th, we celebrated Biji Surinder Kaur's birthday and at the same time had March 19th in view, the day of her departure. When such dates follow each other so closely, it symbolically illustrates how short and limited life is. Biji's whole personality showed how valuable this limited span can be if one uses it to get in touch with the Unlimited, the Eternal.
Her life was marked by her deep devotion and love for Sant Kirpal Singh, which radiated to others. He taught, "Learn to die so that you can begin to live," meaning the practice of meditation that leads beyond body consciousness. We could witness Biji in deep meditation, but also see her very active, when developing Kirpal Sagar, in charitable activities or by giving spiritual advice, always ready to be there for others. For her, the end of a fulfilled life was just a step over the threshold – for those who loved her, it is pain.
She herself told how once Sant Kirpal Singh was talking to his Master Baba Sawan Singh about the pain of separation and his Master said to him, "You will see that life passes like a dream and you should talk about what you saw in that dream". In the end Sant Kirpal Singh replied: "Birds fly upwards with two wings. Joy and sadness are like the two wings with which we fly above." Both connect us with the one we love.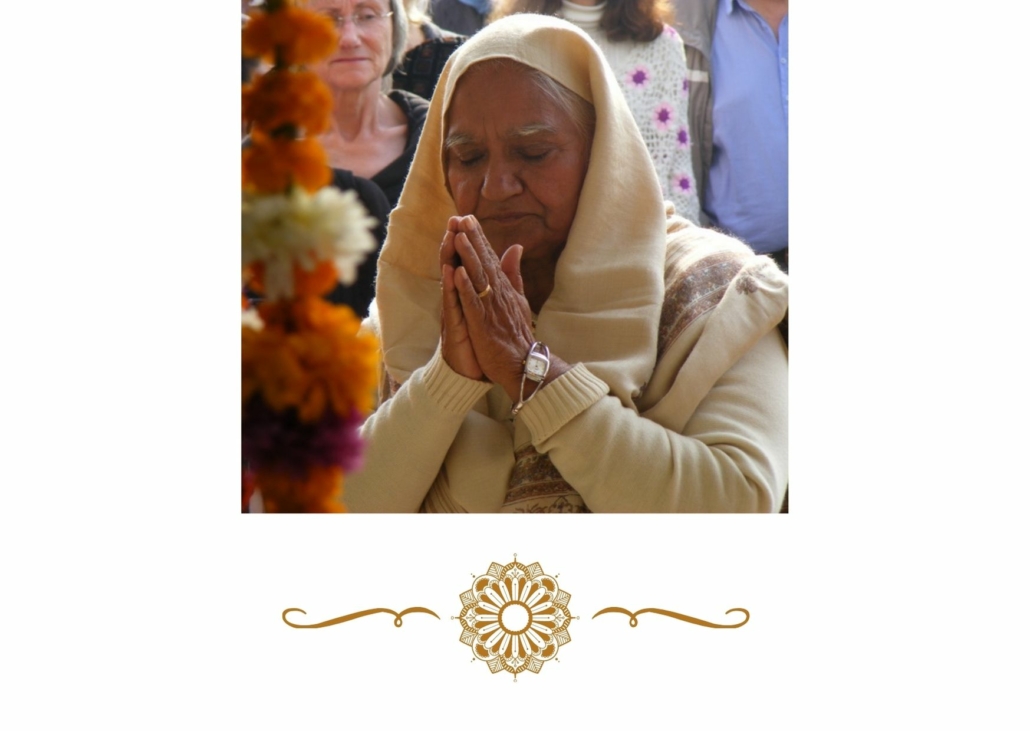 https://www.unity-of-man.org/wp-content/uploads/2021/03/biji-surinder-kaur-portrait-19th.jpg
451
1350
Nadja
https://www.unity-of-man.org/wp-content/uploads/2019/12/Logo-vektor_neuSKS-300x63-1.png
Nadja
2021-03-18 16:32:06
2021-03-18 20:52:45
In remembrance of Biji Surinder Kaur